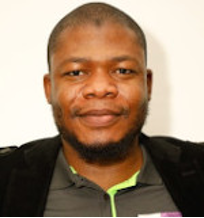 Dr. Saheed Sabiu was a postdoctoral fellow with the UFS-NGS Unit (2018/2019) before joining the service of the Durban University of Technology (DUT) as a Senior Lecturer. Besides being a current Affiliate Researcher with the UFS-NGS Unit, where the focus of his research is on respiratory viruses using whole genome sequencing and metagenomic approaches, Dr. Sabiu leads the computational and systems biology research group comprising a postdoctoral fellow and eight postgraduate students at DUT.
He has significant scholarly publications to his credit and enjoys good citations. Dr. Sabiu is an Academic Editor for three accredited journals in his field, reviews bursary and scholarship applications for the National Research Foundation (NRF) and actively reviewing for more than 20 good journals in his field. His research has attracted funding from NRF and the South African Medical Research Council. Dr. Sabiu is a current Fellow of the Future Professors Program of the DHET and holds NRF Y-rating as an emerging young researcher.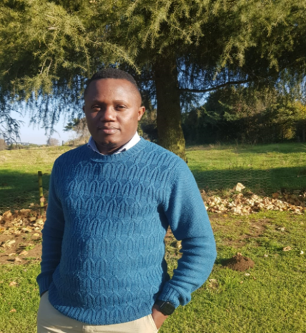 Dr. Gilmore Taenzaniswa Pambuka
Dr. GT Pambuka obtained his Ph.D. in Genetics at the University of the Free State, Bloemfontein campus. He is an experienced Agricultural Scientist and Researcher and has worked in various positions in the agricultural industry. In 2018, he joined the University of the Free State-Next Generation Sequencing (UFS-NGS) Unit, as a Research Assistant while pursuing his Ph.D.
He was part of the Enteric Virus Metagenomics research group in the UFS-NGS Unit, conducting whole-genome sequencing of enteric viruses under the umbrella of African Enteric Viruses Initiative (AEVGI) funded by the Bill and Melinda Gates Foundation, World Health Organization and Centre for Disease Control and Prevention. His Ph.D. studies focused on the molecular basis of plant-microbe interactions and ecosystem-based interactions in different agricultural cropping systems. He has published his work in peer-reviewed international journals. Prof. MM Nyaga was his co-promoter in his research, providing immense expertise on next-generation sequencing technologies.
Dr. Pambuka is currently a Research Scientist at Andermatt PHP (South Africa), a subsidiary of the Andermatt Group (Switzerland). As part of the Research and Development team (Innovation), Dr. Pambuka works with "Nature" to provide safe and effective agricultural solutions with the goal to replace chemical pesticides with good biological alternatives, such as microbial products.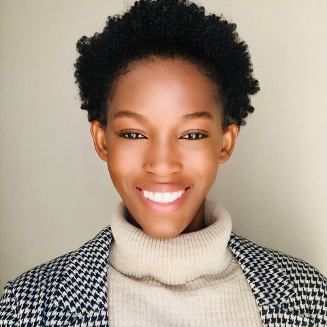 Miss. Sebotsana Rasebotsa
Ms. Sebotsana Rasebotsa is an alumnus of the University of the Free State. She has a M.MedSci degree with specialization in Virology (Cum Laude with the Dean's Medal), supervised by Prof. Martin Nyaga at the Next Generation Sequencing Unit. Her master's degree was based on characterizing rotavirus strains that were circulating in Rwanda pre- and post- RotaTeq vaccine introduction. During her period at the Next Generation Sequencing Unit, she had the privilege of presenting her research at several conferences, including the 12th African Rotavirus Symposium (International conference) held in Johannesburg (2019), the Health Science Faculty Forum (Local conference) held at the University of the Free State (2019) and the Free State Provincial Research day (Local conference) held at the University of the Free State (2019).
She joined the Next Generation Sequencing Unit in 2018 as a National Research Foundation (NRF) intern. Her journey at the Next Generation Sequencing Unit provided her with valuable Molecular Biology techniques, next generation sequencing techniques and outstanding bioinformatics skills, which prepared her for the working environment. She is currently a Medical Scientist at the National Institute for Communicable Diseases (NICD).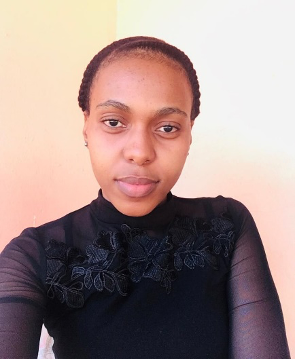 Ms Lesedi Mosime is a Medical Scientist working at IndaloBio Genetics laboratory. She obtained her MSc degree in Medical Microbiology, Stellenbosch University in the Western Cape. Her research study investigated the prevalence and mechanisms of fosfomycin resistance amongst urinary pathogens in the Western Cape, South Africa. Accomplishing a Cum Laude for her Masters thesis and a publication with the Southern African Journal of Infectious Diseases (https://sajid.co.za/index.php/sajid/article/view/321/809).
Prior to this, she completed a BSc degree majoring in Biochemistry and Microbiology at University of the Free State, Bloemfontein, and her Honours degree in Medical Microbiology at Stellenbosch University. She worked as a Laboratory Assistant Intern at the Next generation Sequencing unit, UFS in April 2018 – March 2019. She describes her time at the NGS unit as educational and the team as motivating and a pleasure to work with. Lesedi is a hard worker and finds inspiration in scientific research and new discoveries.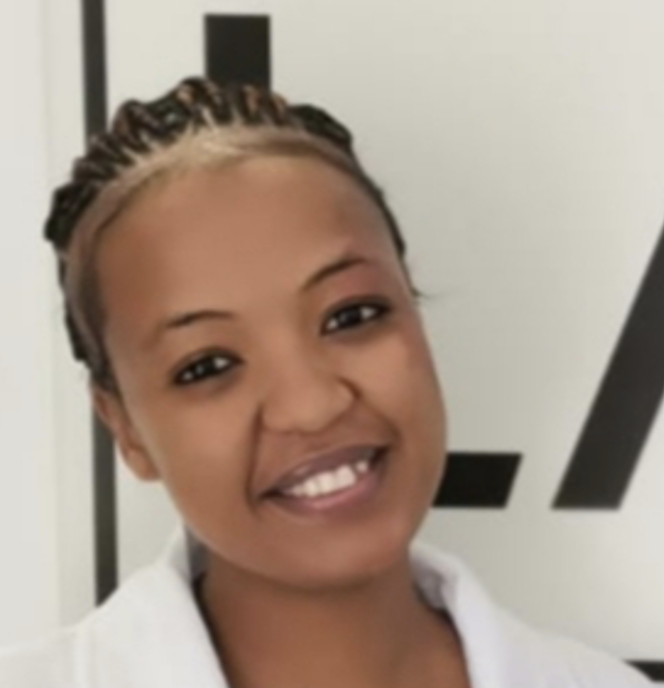 Miss Kelebogile Nkwadipo is a former University of the Free State student, where she obtained her BSc degree in Biochemistry and Genetics in the year 2018. After completing her degree, she was granted the opportunity to work at a microbiology food laboratory as a laboratory analyst and completed a laboratory quality management system training ISO17025 course. Thereafter, in 2021, through the Free State Department of Health, she was delighted to join as an intern, in the Next Generation Sequencing Unit and Division of Virology, University of Free State, under Prof. Martin Nyaga. She assisted with extensive laboratory work, recruitment of patients and collection of samples for research studies performed at the UFS-NGS Unit. Currently Miss Nkwadipo is employed at the TEST IT LAB as an analyst and maintains affiliation to the UFS-NGS Unit's research initiatives.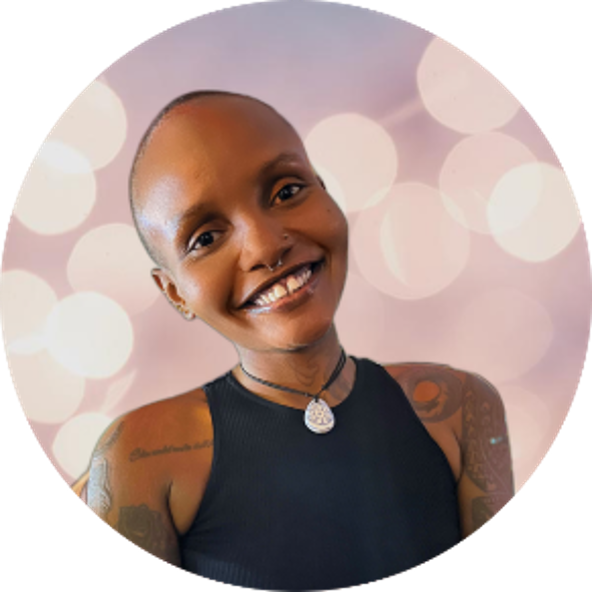 Miss Wairimu Makena Maringa
Ms. Maringa completed her Master's degree with a distinction in 2021, working under Prof. Martin Nyaga's (Head of the Next Generation Sequencing unit at the Faculty of Health Sciences, University of the Free State) supervision. Her study focused on the Whole genome analysis of rare and/or novel rotavirus strains post-Rotarix® introduction in Zambia. This research was a subset of a bigger project funded by the World Health Organization (WHO), which aimed to perform whole genome sequencing of rotavirus strains from the WHO – Regional Office for Africa (WHO/AFRO) rotavirus surveillance network.
In a nutshell, the study analysed the whole genome constellations of rare and/or novel reassortant rotavirus strains that were identified after Rotarix® rotavirus vaccine was introduced in Zambia. The phylogenetic evolutionary trends of these rare and/or novel strains were also investigated. Additional funding for Ms. Maringa's research was awarded by the Poliomyelitis Research Foundation (PRF). She gained experience working as a laboratory assistant and later as a research assistant at the Next Generation Sequencing unit, where she acquired critical training from Prof. Martin Nyaga in both technical laboratory skills and soft skills. Additionally, she disseminated her research findings at the 13th African Rotavirus symposium (3rd-4th November 2021), the Research forum conducted at the University of the Free State in Bloemfontein, South Africa (26th-27th August 2021) and Virology Africa 2020 in Cape Town (10th-14th February 2020). Ms. Maringa earned her Bachelor's degree in Genomic Sciences at the Jomo Kenyatta University of Agriculture and Technology (JKUAT) in Kenya.
Links to personal profiles and scientific work