1. Mwangi PN, Page NA, Seheri ML, Mphahlele MJ, Nadan S, Esona MD, Kumwenda B, Kamng'ona AW, Donato CM, Steele DA, Ndze VN, Dennis FE, Jere KC, Nyaga MM. Evolutionary changes between pre- and post-vaccine South African group A G2P[4] rotavirus strains, 2003-2017. Microb Genom. 2022 Apr;8(4). doi: 10.1099/mgen.0.000809. PMID: 35446251.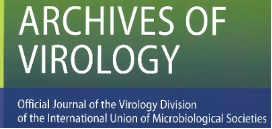 2. Mwangi P, Mogotsi M, Ogunbayo A, Mooko T, Maringa W, Sondlane H, Nkwadipo K, Adelabu O, Bester PA, Goedhals D, Nyaga M. A decontamination strategy for resolving SARS-CoV-2 amplicon contamination in a next-generation sequencing laboratory. Arch Virol. 2022 Mar 17:1–5. doi: 10.1007/s00705-022-05411-z. Epub ahead of print. PMID: 35298714; PMCID: PMC8926888.

3. Viana R, Moyo S, Amoako DG, Tegally H, Scheepers C, Althaus CL, Anyaneji UJ, Bester PA, Boni MF, Chand M, Choga WT, Colquhoun R, Davids M, Deforche K, Doolabh D, du Plessis L, Engelbrecht S, Everatt J, Giandhari J, Giovanetti M, Hardie D, Hill V, Hsiao NY, Iranzadeh A, Ismail A, Joseph C, Joseph R, Koopile L, Kosakovsky Pond SL, Kraemer MUG, Kuate-Lere L, Laguda-Akingba O, Lesetedi-Mafoko O, Lessells RJ, Lockman S, Lucaci AG, Maharaj A, Mahlangu B, Maponga T, Mahlakwane K, Makatini Z, Marais G, Maruapula D, Masupu K, Matshaba M, Mayaphi S, Mbhele N, Mbulawa MB, Mendes A, Mlisana K, Mnguni A, Mohale T, Moir M, Moruisi K, Mosepele M, Motsatsi G, Motswaledi MS, Mphoyakgosi T, Msomi N, Mwangi PN, Naidoo Y, Ntuli N, Nyaga M, Olubayo L, Pillay S, Radibe B, Ramphal Y, Ramphal U, San JE, Scott L, Shapiro R, Singh L, Smith-Lawrence P, Stevens W, Strydom A, Subramoney K, Tebeila N, Tshiabuila D, Tsui J, van Wyk S, Weaver S, Wibmer CK, Wilkinson E, Wolter N, Zarebski AE, Zuze B, Goedhals D, Preiser W, Treurnicht F, Venter M, Williamson C, Pybus OG, Bhiman J, Glass A, Martin DP, Rambaut A, Gaseitsiwe S, von Gottberg A, de Oliveira T. Rapid epidemic expansion of the SARS-CoV-2 Omicron variant in southern Africa. Nature. 2022 Jan 7. doi: 10.1038/s41586-022-04411-y. Epub ahead of print. PMID: 35042229.

4. Wilkinson E, Giovanetti M, Tegally H, San JE, Lessells R, Cuadros D, Martin DP, Rasmussen DA, Zekri AN, Sangare AK, Ouedraogo AS, Sesay AK, Priscilla A, Kemi AS, Olubusuyi AM, Oluwapelumi AOO, Hammami A, Amuri AA, Sayed A, Ouma AEO, Elargoubi A, Ajayi NA, Victoria AF, Kazeem A, George A, Trotter AJ, Yahaya AA, Keita AK, Diallo A, Kone A, Souissi A, Chtourou A, Gutierrez AV, Page AJ, Vinze A, Iranzadeh A, Lambisia A, Ismail A, Rosemary A, Sylverken A, Femi A, Ibrahimi A, Marycelin B, Oderinde BS, Bolajoko B, Dhaala B, Herring BL, Njanpop-Lafourcade BM, Kleinhans B, McInnis B, Tegomoh B, Brook C, Pratt CB, Scheepers C, Akoua-Koffi CG, Agoti CN, Peyrefitte C, Daubenberger C, Morang'a CM, Nokes DJ, Amoako DG, Bugembe DL, Park D, Baker D, Doolabh D, Ssemwanga D, Tshiabuila D, Bassirou D, Amuzu DSY, Goedhals D, Omuoyo DO, Maruapula D, Foster-Nyarko E, Lusamaki EK, Simulundu E, Ong'era EM, Ngabana EN, Shumba E, El Fahime E, Lokilo E, Mukantwari E, Philomena E, Belarbi E, Simon-Loriere E, Anoh EA, Leendertz F, Ajili F, Enoch FO, Wasfi F, Abdelmoula F, Mosha FS, Takawira FT, Derrar F, Bouzid F, Onikepe F, Adeola F, Muyembe FM, Tanser F, Dratibi FA, Mbunsu GK, Thilliez G, Kay GL, Githinji G, van Zyl G, Awandare GA, Schubert G, Maphalala GP, Ranaivoson HC, Lemriss H, Anise H, Abe H, Karray HH, Nansumba H, Elgahzaly HA, Gumbo H, Smeti I, Ayed IB, Odia I, Ben Boubaker IB, Gaaloul I, Gazy I, Mudau I, Ssewanyana I, Konstantinus I, Lekana-Douk JB, Makangara JC, Tamfum JM, Heraud JM, Shaffer JG, Giandhari J, Li J, Yasuda J, Mends JQ, Kiconco J, Morobe JM, Gyapong JO, Okolie JC, Kayiwa JT, Edwards JA, Gyamfi J, Farah J, Nakaseegu J, Ngoi JM, Namulondo J, Andeko JC, Lutwama JJ, O'Grady J, Siddle K, Adeyemi KT, Tumedi KA, Said KM, Hae-Young K, Duedu KO, Belyamani L, Fki-Berrajah L, Singh L, Martins LO, Tyers L, Ramuth M, Mastouri M, Aouni M, El Hefnawi M, Matsheka MI, Kebabonye M, Diop M, Turki M, Paye M, Nyaga MM, Mareka M, Damaris MM, Mburu MW, Mpina M, Nwando M, Owusu M, Wiley MR, Youtchou MT, Ayekaba MO, Abouelhoda M, Seadawy MG, Khalifa MK, Sekhele M, Ouadghiri M, Diagne MM, Mwenda M, Allam M, Phan MVT, Abid N, Touil N, Rujeni N, Kharrat N, Ismael N, Dia N, Mabunda N, Hsiao NY, Silochi NB, Nsenga N, Gumede N, Mulder N, Ndodo N, Razanajatovo NH, Iguosadolo N, Judith O, Kingsley OC, Sylvanus O, Peter O, Femi O, Idowu O, Testimony O, Chukwuma OE, Ogah OE, Onwuamah CK, Cyril O, Faye O, Tomori O, Ondoa P, Combe P, Semanda P, Oluniyi PE, Arnaldo P, Quashie PK, Dussart P, Bester PA, Mbala PK, Ayivor-Djanie R, Njouom R, Phillips RO, Gorman R, Kingsley RA, Carr RAA, El Kabbaj S, Gargouri S, Masmoudi S, Sankhe S, Lawal SB, Kassim S, Trabelsi S, Metha S, Kammoun S, Lemriss S, Agwa SHA, Calvignac-Spencer S, Schaffner SF, Doumbia S, Mandanda SM, Aryeetey S, Ahmed SS, Elhamoumi S, Andriamandimby S, Tope S, Lekana-Douki S, Prosolek S, Ouangraoua S, Mundeke SA, Rudder S, Panji S, Pillay S, Engelbrecht S, Nabadda S, Behillil S, Budiaki SL, van der Werf S, Mashe T, Aanniz T, Mohale T, Le-Viet T, Schindler T, Anyaneji UJ, Chinedu U, Ramphal U, Jessica U, George U, Fonseca V, Enouf V, Gorova V, Roshdy WH, Ampofo WK, Preiser W, Choga WT, Bediako Y, Naidoo Y, Butera Y, de Laurent ZR, Sall AA, Rebai A, von Gottberg A, Kouriba B, Williamson C, Bridges DJ, Chikwe I, Bhiman JN, Mine M, Cotten M, Moyo S, Gaseitsiwe S, Saasa N, Sabeti PC, Kaleebu P, Tebeje YK, Tessema SK, Happi C, Nkengasong J, de Oliveira T. A year of genomic surveillance reveals how the SARS-CoV-2 pandemic unfolded in Africa. Science. 2021 Oct 22;374(6566):423-431. doi: 10.1126/science.abj4336. Epub 2021 Sep 9. PMID: 34672751.

5. Manjate F, João ED, Chirinda P, Garrine M, Vubil D, Nobela N, Kotloff K, Nataro JP, Nhampossa T, Acácio S, Tate JE, Parashar U, Mwenda JM, Alonso PL, Nyaga M, Cunha C, Mandomando I. Molecular Epidemiology of Rotavirus Strains in Symptomatic and Asymptomatic Children in Manhiça District, Southern Mozambique 2008-2019. Viruses. 2022 Jan 12;14(1):134. doi: 10.3390/v14010134. PMID: 35062336; PMCID: PMC8781303.
6. Maringa WM, Simwaka J, Mwangi PN, Mpabalwani EM, Mwenda JM, Mphahlele MJ, Seheri ML, Nyaga MM. Whole Genome Analysis of Human Rotaviruses Reveals Single Gene Reassortant Rotavirus Strains in Zambia. Viruses. 2021 Sep 18;13(9):1872. doi: 10.3390/v13091872. PMID: 34578453; PMCID: PMC8472975.
7. Rasebotsa S, Uwimana J, Mogotsi MT, Rakau K, Magagula NB, Seheri ML, Mwenda JM, Mphahlele MJ, Sabiu S, Mihigo R, Mutesa L, Nyaga MM. Whole-Genome Analyses Identifies Multiple Reassortant Rotavirus Strains in Rwanda Post-Vaccine Introduction. Viruses. 2021 Jan 12;13(1):E95. doi: 10.3390/v13010095. PMID: 33445703.
8. Mogotsi MT, Mwangi PN, Bester PA, Mphahlele MJ, Seheri ML, O'Neill HG, Nyaga MM. Metagenomic Analysis of the Enteric RNA Virome of Infants from the Oukasie Clinic, North West Province, South Africa, Reveals Diverse Eukaryotic Viruses. Viruses. 2020 Nov 5;12(11):E1260. doi: 10.3390/v12111260. PMID: 33167516.

9. Aruwa CE, Pillay C, Nyaga MM, Sabiu S. Poultry gut health – microbiome functions, environmental impacts, microbiome engineering and advancements in characterization technologies. J Anim Sci Biotechnol. 2021 Dec 2;12(1):119. doi: 10.1186/s40104-021-00640-9. PMID: 34857055; PMCID: PMC8638651.

10. Pambuka GT, Kinge TR, Ghosh S, Cason ED, Nyaga MM, Gryzenhout M. Baseline Data of the Fungal Phytobiome of Three Sorghum (Sorghum bicolor) Cultivars in South Africa using Targeted Environmental Sequencing. J Fungi (Basel). 2021 Nov 17;7(11):978. doi: 10.3390/jof7110978. PMID: 34829265; PMCID: PMC8622221.

11. Mwangi PN, Mogotsi MT, Seheri ML, Mphahlele MJ, Peenze I, Esona MD, Kumwenda B, Steele AD, Kirkwood CD, Ndze VN, Dennis FE, Jere KC, Nyaga MM. Whole Genome In-Silico Analysis of South African G1P[8] Rotavirus Strains Before and After Vaccine Introduction Over A Period of 14 Years. Vaccines (Basel). 2020 Oct 14;8(4):E609. doi: 10.3390/vaccines8040609. PMID: 33066615.

12. Strydom A, Donato CM, Nyaga MM, Boene SS, Peenze I, Mogotsi MT, João ED, Munlela B, Potgieter AC, Seheri ML, de Deus N, O'Neill HG. Genetic Characterisation of South African and Mozambican Bovine Rotaviruses Reveals a Typical Bovine-like Artiodactyl Constellation Derived through Multiple Reassortment Events. Pathogens. 2021 Oct 12;10(10):1308. doi: 10.3390/pathogens10101308. PMID: 34684257; PMCID: PMC8539442.
13. Maringa WM, Mwangi PN, Simwaka J, Mpabalwani EM, Mwenda JM, Peenze I, Esona MD, Mphahlele MJ, Seheri ML, Nyaga MM. Molecular Characterisation of a Rare Reassortant Porcine-Like G5P[6] Rotavirus Strain Detected in an Unvaccinated Child in Kasama, Zambia. Pathogens. 2020 Aug 17;9(8):663. doi: 10.3390/pathogens9080663.
14. Mwangi PN, Mogotsi MT, Rasebotsa SP, Seheri ML, Mphahlele MJ, Ndze VN, Dennis FE, Jere KC, Nyaga MM. Uncovering the First Atypical DS-1-like G1P[8] Rotavirus Strains That Circulated during Pre-Rotavirus Vaccine Introduction Era in South Africa. Pathogens. 2020 May 20;9(5):E391. doi: 10.3390/pathogens9050391.Pathogens. 2020.PMID: 32443835.

15. Rasebotsa S, Mwangi PN, Mogotsi MT, Sabiu S, Magagula NB, Rakau K, Uwimana J, Mutesa L, Muganga N, Murenzi D, Tuyisenge L, Jaimes J, Esona MD, Bowen MD, Mphahlele MJ, Seheri ML, Mwenda JM, Nyaga MM. Whole genome and in-silico analyses of G1P[8] rotavirus strains from pre- and post-vaccination periods in Rwanda. Sci Rep. 2020 Aug 10;10(1):13460. doi: 10.1038/s41598-020-69973-1.PMID: 32778711.

16. Nyaga MM, Sabiu S, Ndze VN, Dennis FE, Jere KC. Report of the 1st African Enteric Viruses Genome Initiative (AEVGI) Data and Bioinformatics Workshop on Whole-genome Analysis of some African Rotavirus Strains held in Bloemfontein, South Africa. Vaccine 2020 Jul 22;38(34):5402-5407. doi: 10.1016/j.vaccine.2020.06.010. Epub 2020 Jun 17.

17. Ogundeji AO, Mjokane N, Folorunso OS, Pohl CH, Nyaga MM, Sebolai OM. The Repurposing of Acetylsalicylic Acid as a Photosensitiser to Inactivate the Growth of Cryptococcal Cells. Pharmaceuticals (Basel). 2021 Apr 23;14(5):404. doi: 10.3390/ph14050404. PMID: 33922831.

18. Rakau KG, Nyaga MM, Gededzha MP, Mwenda JM, Mphahlele MJ, Seheri LM, Steele AD. Genetic characterization of G12P[6] and G12P[8] rotavirus strains collected in six African countries between 2010 and 2014. BMC Infect Dis. 2021 Jan 22;21(1):107. doi: 10.1186/s12879-020-05745-6. PMID: 33482744; PMCID: PMC7821174.

19. Mokoena F, Seheri ML, Nyaga MM, Magagula N, Mukaratirwa A, Mulindwa A, Abebe A, Boula A, Enyonam T, Rakau K, Peenze I, Mwenda JM, Mphahlele MJ. Whole Genome Analysis of African G12P[6] and G12P[8] Rotaviruses Provides Evidence of Porcine-Human Reassortment at NSP2, NSP3, and NSP4. Front. Microbiol., 12 January 2021 |
https://doi.org/10.3389/fmicb.2020.604444.

20. Chaguza C, Nyaga MM, Mwenda JM, Esona MD, Jere KC. Using genomics to improve preparedness and response of future epidemics or pandemics in Africa. Lancet Microbe. 2020 Nov;1(7):e275-e276. doi: 10.1016/S2666-5247(20)30169-5. PMID: 33345202; PMCID:
PMC7729821.

21. Mhango C, Mandolo JJ, Chinyama E, Wachepa R, Kanjerwa O, Malamba-Banda C, Matambo PB, Barnes KG, Chaguza C, Shawa IT, Nyaga MM, Hungerford D, Parashar UD, Pitzer VE, Kamng'ona AW, Iturriza-Gomara M, Cunliffe NA, Jere KC. Rotavirus Genotypes in Hospitalized Children with Acute Gastroenteritis Before and After Rotavirus Vaccine Introduction in Blantyre, Malawi, 1997 – 2019. J Infect Dis. 2020 Oct 9:jiaa616. doi: 10.1093/infdis/jiaa616. Epub ahead of print. PMID: 33033832.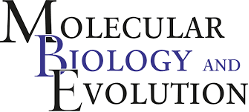 22. Svardal H, Rusuwa B, Linderoth T, Kiran A, Charmantier A, Lattorff HMG, Cagan A, Ommeh SC, Kamng'ona A, Katongo C, Santos ME, Durbin R, Kumwenda B, Visscher PM, von der Heyden S; participants of SMBE Malawi [Nyaga MM]. Evolutionary genomics at the human-environment interface in Africa. Mol Biol Evol. 2020 May 22:msaa132. doi: 10.1093/molbev/msaa132. Online ahead of print. Mol Biol Evol. 2020.PMID: 32442309.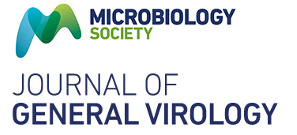 23. Strydom A, Motanyane L, Nyaga MM, João ED, Cuamba A, Mandomando I, Cassocera M, de Deus N, O'Neill H. Whole-genome characterization of G12 rotavirus strains detected in Mozambique reveals a co-infection with a GXP[14] strain of possible animal origin. J Gen Virol. 2019 Jun;100(6):932-937. doi: 10.1099/jgv.0.001270. Epub 2019 May 29.J Gen Virol. 2019.PMID: 31140967.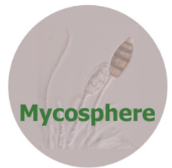 24. Kinge TR, Cason ED, Valverde A, Nyaga MM, Gryzenhout M. Endophytic seed mycobiome of six sorghum (Sorghum bicolor) cultivars from commercial seedlots using an Illumina sequencing approach. Doi 10.5943/mycosphere/10/1/16. Mycosphere 10 (1): 739–756 (2019) www.mycosphere.org. ISSN 2077 7019.

25. Strydom A, João ED, Motanyane L, Nyaga MM, Christiaan Potgieter A, Cuamba A, Mandomando I, Cassocera M, de Deus N, O'Neill HG. Whole genome analyses of DS-1-like Rotavirus A strains detected in children with acute diarrhoea in southern Mozambique suggest several reassortment events. Infect Genet Evol. 2019 Apr;69:68-75. doi: 10.1016/j.meegid.2019.01.011. Epub 2019 Jan 11.Infect Genet Evol. 2019.PMID: 30641151.
26. Nyaga MM, Tan Y, Seheri ML, Halpin RA, Akopov A, Stucker KM, Fedorova NB, Shrivastava S, Duncan Steele A, Mwenda JM, Pickett BE, Das SR, Mphahlele MJ. Whole-genome sequencing and analyses identify high genetic heterogeneity, diversity and endemicity of rotavirus genotype P[6] strains circulating in Africa. Infect Genet Evol. 2018 Sep;63:79-88. doi: 10.1016/j.meegid.2018.05.013. Epub 2018 May 18. Infect Genet Evol. 2018.PMID: 29782933.
27. Nyaga MM, Peenze I, Potgieter CA, Seheri LM, Page NA, Yinda CK, Steele AD, Matthijnssens J, Mphahlele MJ. Complete genome analyses of the first porcine rotavirus group H identified from a South African pig does not provide evidence for recent interspecies transmission events. Infect Genet Evol. 2016 Mar;38:1-7. doi: 10.1016/j.meegid.2015.11.032. Epub 2015 Nov 30. Infect Genet Evol. 2016.PMID: 26658066.