Chemagic™ 360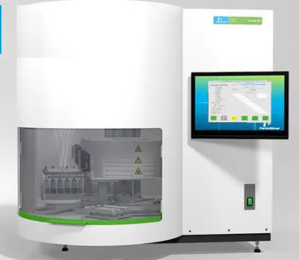 Description: The Chemagic™ 360 is a nucleic acid extraction instrument based on magnetic bead technology. It represents an ideal solution for nucleic acid isolation in a huge variety of samples for structed molecular biology work, Next Generation Sequencing (NGS), biobanking/human genetics, HLA typing, virus, and bacteria detection assays.
BioDrop™ uLite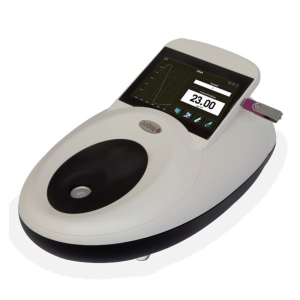 Description: The BioDrop™ uLite is a UV/Vis spectrophotometer specially designed for micro-volume measurements. The instrument has a unique in-built sample port with best-in-class dsDNA detection limit of just 1 ng/µL. The instrument has unparalleled ease of use with a high resolution colour touchscreen, on board and PC-software.
Invitrogen™ Qubit™3.0 Fluorometer

Description: The Invitrogen™ Qubit™ 3.0 Fluorometer is the next generation of the popular benchtop fluorometers that accurately measures DNA, RNA, and protein using the highly sensitive fluorescence-based Qubit™quantitation assays. The fluorescent dyes used in these assays emit signals only when bound to specific target molecules, even at low concentrations, thus minimizing the effects of contaminants, including degraded DNA or RNA. The integrated design of the instrument and assays results in quantitation that is far more sensitive than UV absorbance, making this system essential for quantitation of samples for NGS processing.
Fluroskan™ FL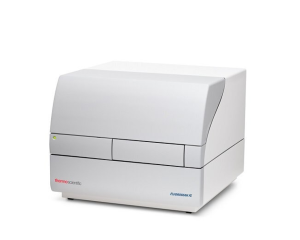 Description: The Fluoroskan™ FL is a compact and robust microplate fluorometer and luminometer, offering simplicity and reliability for increased efficiency of workflows. The Fluoroskan FL is ideal for life science fluorometric assays. The Fluoroskan FL fluorometer offers plate format versatility, fast plate reading speeds, and up to three dispensers.
Rota-Gene Q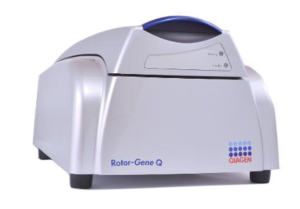 Description: The Rotor-Gene Q is an innovative instrument that enables high-precision real-time PCR, end-point PCR, and high resolution melt (HRM) analysis. It is highly suited for use in gene expression analysis, genotyping, pathogen detection, and many other areas of research.
MiniAmp™ Plus Thermal Cycler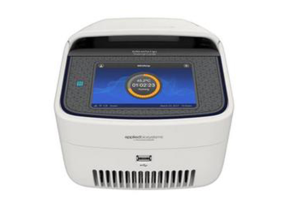 Description: The Applied Biosystems MiniAmp™ Plus Thermal Cycler is a compact, accurate, and economical thermal cycler designed to fit your lab's basic thermal cycling needs. It contains a responsive color touch-screen and VeriFlex Blocks temperature-control technology that enables simplicity, accuracy and optimization of procedures.
MultiGene™ OptiMax thermocycler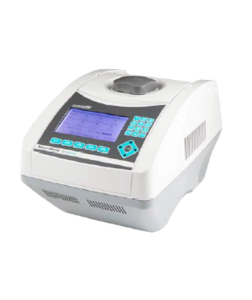 Description: This simple to program PCR thermal cycler unit is compact in design and built to perform. The OptiMax comes with standard built in 2-step, temperature optimization, touchdown and time increment protocols that are easy to adjust.
Zephyr® G3 NGS

Description: The Zephyr® G3 NGS workstation is a benchtop liquid handler designed to automate the construction of up to 96 NGS libraries per day. The simplified user-interface and integrated hardware maximize laboratory productivity while reducing variability resulting from manual pipetting.
Hamilton NGS STAR™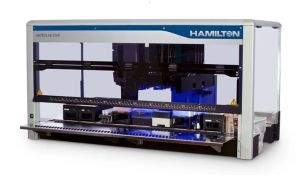 Description: The Hamilton NGS STAR™ for Library Prep assay ready workstation is a comprehensive solution for NGS applications from whole genome to whole transcriptome sequencing and targeted sequencing applications. Fully automated library preparation can be optimized for use with assay chemistries from leading industry partners, with throughputs up to 96 sample libraries processed at once.
Covaris-Focused Ultrasonicator M220™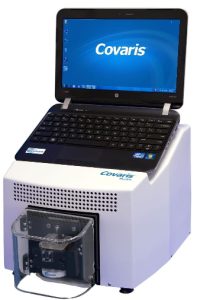 Description: The M220™ Focused-ultrasonicator offers the "Scientist's Standard" in a compact, easy-to-use system making it the ideal DNA shearing solution for MiSeq sequencing users. The Adaptive Focused Acoustics (AFA) technology in the M220 eliminates operator-induced variations, improves recoveries, increases efficiency, and provides standardized results.
Agilent 2100 Bioanalyzer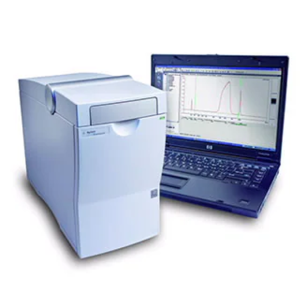 Description: The 2100 Bioanalyzer system is an automated electrophoresis tool for the sample quality control of biomolecules. It provides highly precise analytical evaluation of various samples types in many workflows, including NGS, gene expression, etc. Digital data is provided in a timely manner and delivers assessment of fragment size selection, quantitation, integrity and purity from DNA, RNA, and proteins.
MinION Mk1C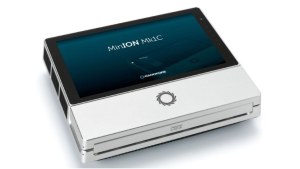 Description: MinION Mk1C is a portable, real-time DNA and RNA sequencing device based on the Oxford nanopore sequencing technology. The MinION Mk1C is suitable for applications such as whole genomes/exomes, metagenomics, targeted sequencing, whole transcriptome (cDNA), smaller transcriptomes (direct RNA), and multiplexing for smaller samples.
More information
Illumina MiSeq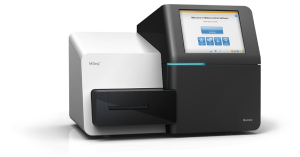 Description: The Illumina MiSeq is a benchtop instrument that utilizes a single-lane flow cell and a reagent cartridge supplied in kit form. The MiSeq is an integrated instrument that performs clonal amplification, sequencing, and data analysis (base calling, alignment, variant calling, and reporting) in a single run. It can generate sequence data of up to 15GB.
Genome Assembly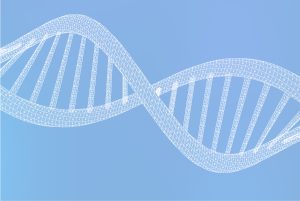 Description: Raw sequence data in form of short contigs are assembled in an overlapping arrangement, to complete the actual order of the sequence of genes and/or genomes of an organism, using bioinformatics software. There are two ways to assemble the raw sequence data. De novo assembly entails constructing a genome from scratch without the aid of genomic reference data. Reference-based genome assembly is the alternative assembly technique that aligns short reads to a reference genome that is used as a template. Upon request, the UFS-NGS Unit performs genome assembly (de novo and/or reference-based mapping) of the generated raw fastq files.